CERTIFICATE TRACKING & DATA STORAGE IS NOT
RISK MANAGEMENT
If your idea of Vendor Compliance is a system of certificate collection, storage, and recall, we at Association Services Network are here to expand your definition so that you may realize the full possibilities of our unique, inclusive company. Association Services Network presents a new perspective in the field of Vendor Compliance. We aim to provide association management companies (AMCs) with an extension of their current business that may be leveraged to create stronger relationships between the AMC, Homeowner's Associations (HOAs), and service providers. At the same time, we improve the layers of protection between you and the costly risk of vetting service providers.
IMPROVING RELATIONSHIPS AND COVERAGE
To ensure that the assets of AMCs, HOAs, and Service Providers are protected, we recommend Vendor Contracts that include verbiage to solidify the long-term relationship between Service Providers and AMCs and their HOAs. ASN includes details as required by your AMC in the Service Provider's initial Vendor Agreement Terms and Conditions signed upon registering with the AMC Vendor Compliance Program. This binds the Service Provider to upholding the agreement since we find on certain occasions that a Service Provider may not be willing or able to provide the required information. We also work with AMCs to establish a procedure for handling Vendor Exceptions in cases where Boards and Homeowners insist on using a Non-Compliant or Non-Vetted Vendor. Vendor verification relies on more than an optical reader and vendor self-service to interpret data. We provide tools to utilize the automation. We build a Vendor Directory to list all registered Service Providers and their Compliance Status.
In addition to giving you the Compliance Status of vetted vendors, the Vendor Directory is also a time-saving resource for your managers by listing a category, service area, and contact information for Service Providers. Therefore, managers may confidently present a service provider to the HOA Board with the peace of mind that they are insured for any potential work. In an emergency, the Vendor Directory becomes a lifeline to quality, vetted Service Providers. All from the same directory: (1) the Accounting Department may directly download a W9, (2) the Compliance Coordinator may verify that a Company is registered, or (3) an HOA Manager may send a Non-Compliance Notice to a vendor they will be using in the near future. By adding this piece of automation, ASN helps to streamline processes across departments in your company.
FACILITATING THE COMPLIANCE PROCESS
While your staff is full of knowledgeable individuals, it is likely that they have limited experience reviewing and processing insurance certificates. We have found that Errors and Omissions Policies for Management Companies almost always have a Standard Exclusion for Professional Insurance Work. You need a Vendor Vetting service that is licensed for insurance and who carries E&O Coverages for the services they provide to oversee the process. ASN offers this licensed experience to add another layer of protection for your AMC. Furthermore, ASN DOES NOT ask for indemnity for the services provided. By giving our trained staff the opportunity to review and process insurance certificates from service providers, we are shielding your properties against Service Providers with inadequate coverages. We understand that most vendors do not have time in their day to both service properties and talk to their insurance company about their Compliance. Our Support Team is here to advocate for vendors on their behalf with regards to obtaining the required information.
ADD VALUABLE RESOURCES WITHOUT THE COSTLY OVERHEAD
At ASN, we see ourselves as an extension of your current staff. Regardless of the size of your management company, it is important to have a partner to manage the risk of Vendor Vetting and to ease the burden of communication between Service Providers and your personnel. We invite you to Schedule a Demonstration of our services or to have a No Obligation Risk Assessment performed to learn more about how the ASN Support Team will help you better manage your risk and increase your profitability.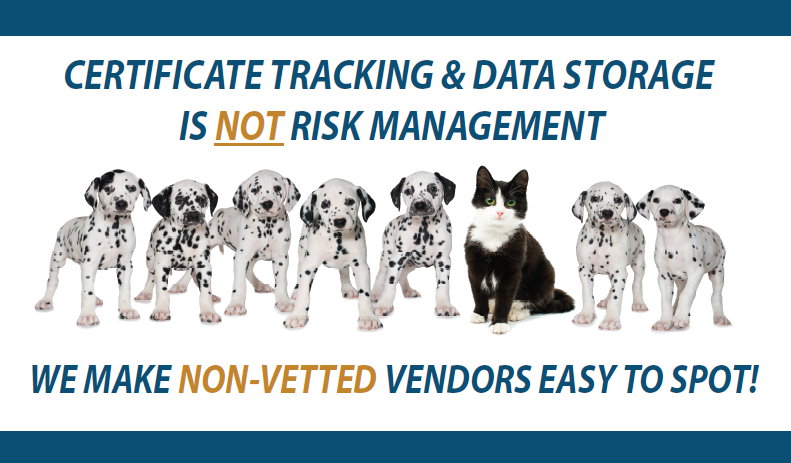 Subscribe to our YouTube Channel
available from 10:00 - 19:00
Address  24000 Alicia Parkway Suite 17-442
Mission Viejo, CA 92691
Email:  support@ASN4HOA.com
SCHEDULE A 15-MINUTE CALL
We invite you to Schedule a Demonstration of our services to learn more about how the ASN Support Team will help you better manage your risk and increase your profitability.